Creating Beautiful Smiles… One at a Time!
Where You Become Part of Our Family
Since 1991, the office of William J. Gioiello D.D.S. Inc. has served Huber Heights, OH, and the surrounding communities, providing advanced treatment in the areas of general, restorative, dental implants, and cosmetic dentistry.
Along with our dynamic staff, many of whom have worked with us for over 20 years, Drs. William and Doug Gioiello look forward to helping you achieve your best and healthiest smile. If you're looking for a family dentist in Miami and Montgomery Counties, get in touch with our office today.
Dental Care for You & the Entire Family
Combining over 35 years of experience, Drs. William and Doug Gioiello strive to make patients feel confident enough to trust us with the care of their family and friends for years to come.
We utilize state-of-the-art technology and provide progressive dentistry services, personalized to bring out your most beautiful smile.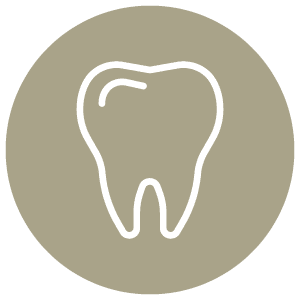 General & Preventative Care
Maintain your healthiest smile with routine teeth cleanings, digital x-rays, oral cancer screenings, & general dentistry services.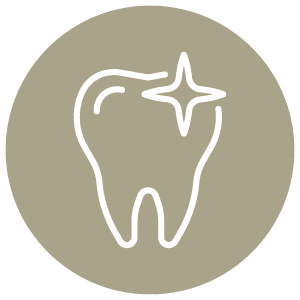 Cosmetic & Restorative Care
Enhance your natural smile with cosmetic & restorative dentistry services, including Invisalign®, dental implants, teeth bleaching, & more.
Your Hometown Dentist in Huber Heights, OH
We personalize all of our services to meet the needs of every individual patient, with a gentle, family-oriented approach. We're happy to accommodate your schedule, offering evening and early morning appointments at your convenience.
Don't have dental insurance? You can sign up for our Savings Plan so you can get the treatment you need at costs you can afford.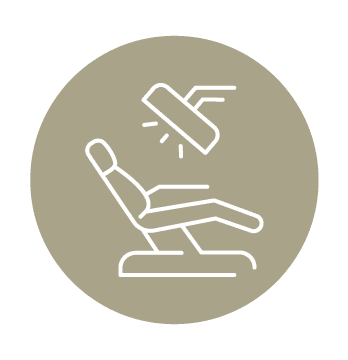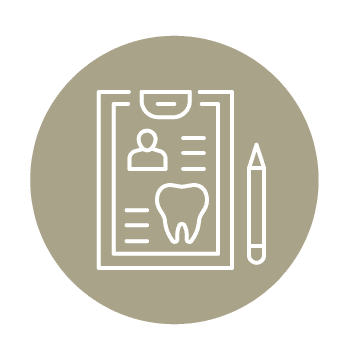 Meet Drs. William & Doug Gioiello & the rest of our family!
Prepare for your upcoming appointment & learn about our financing options.
Client Testimonial
"Love this dentist and office staff! I have been going to this office for over 20 years, and they are personable and very responsive. They were also very accommodating to fit me in the next day when I informed them my insurance would be changing by the end of the week. I have gone through Invisalign with this doctor and have had a couple of cavities filled. All have been very effective, and I'm very happy with the results. Would recommend this office to anyone!" 
– Anna M.
Client Testimonial
"Let me just say, the dentist is my least favorite place to go!!! However, this office is growing on me :)! The office staff is great! The cleaning and x-rays are painless (this is not usually the case for me). The hygienists are super nice and gentle. Finally, Dr. Gioiello is very nice and explains what he is thinking. I have only been going here a year or two, but I feel I have found a place to stay!"
– Carol S.
Client Testimonial
"I have been going to Dr. Gioiello in Huber Heights for 25+ years and wouldn't go anywhere else. The entire staff is top-notch. Most recently, I appreciate being able to get in quickly for a chipped tooth. Dr. Gioiello does a great job administering Novocain shots when needed — you don't even feel it. Highly recommend this dentistry practice; you'll enjoy The Ohio State University décor."
– Tracy W.
Client Testimonial
"Great experience today with the outstanding customer service from the reception staff, hygienist, and doctor. Although I received a thorough cleaning, x-rays, and an exam, I was in and out without any delays or hassles. I would highly recommend them!"
– Marcasan S.
Client Testimonial
"Going to the dentist is always a stressful time, but this office treats you like family. They are honest and up front with you. I will never ever change dentists and am very happy his son Dr. Doug is working with him now. Don't change anything. You are all the BEST!!!!"
– Doug W.
Client Testimonial
"Dr. Willam Gioiello and his entire staff, I believe, are the best oral health care professionals in the Miami Valley! In my personal experience, I believe General Dentistry is their expertise, and one should feel very comfortable in their care. If one has a need outside Dr. Willam Goiello's expertise, fear not, you'll be directed on the correct path. I've experienced this personally, "his office is linked to the very best specialist." Due to Dr. Willam Gioiello's knowledge and professional networking, I'm reaping those benefits now. Thanks, Dr. Gioiello and Wonderful Staff!"
– Paul B.
William J. Gioiello D.D.S. Inc.
Monday: 8:00 AM - 7:00 PM
Tuesday: 8:00 AM - 5:00 PM
Wednesday: 8:00 AM - 5:00 PM
Thursday: 6:00 AM - 7:00 PM
Friday: 7:00 AM - 12:30 PM
Saturday & Sunday: Closed