Welcome to Our Dental Office!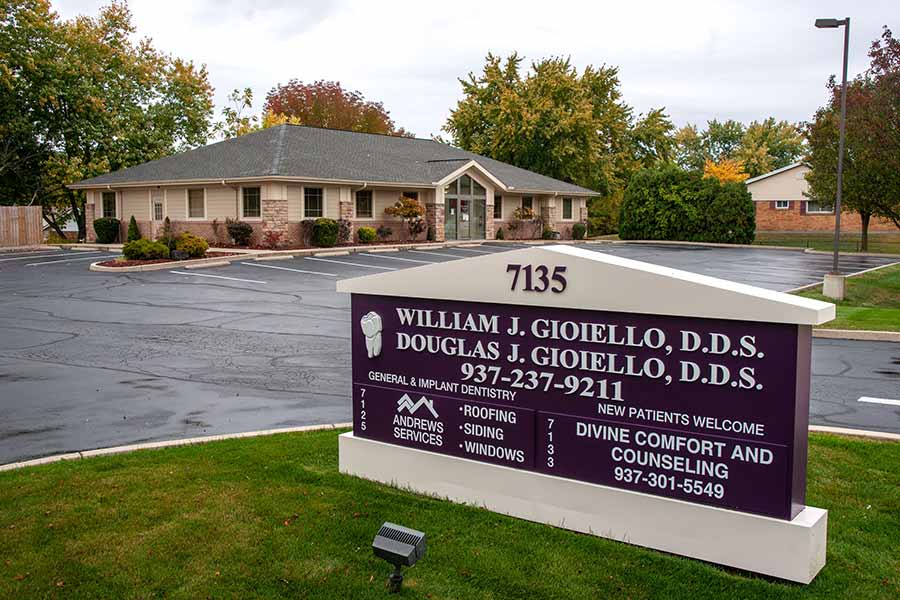 About Us
We believe in creating beautiful smiles, one patient at a time! Since 1991, the office of William J. Gioiello D.D.S. Inc. has served families in Huber Heights, OH, and across Miami and Montgomery Counties.
From dental implants, crowns, and Invisalign® to teeth cleanings and digital x-rays, Drs. William and Doug continue to provide advanced dental care for patients of all ages.
On behalf of our team, we welcome you to our practice, and we look forward to working with you and your family for years to come!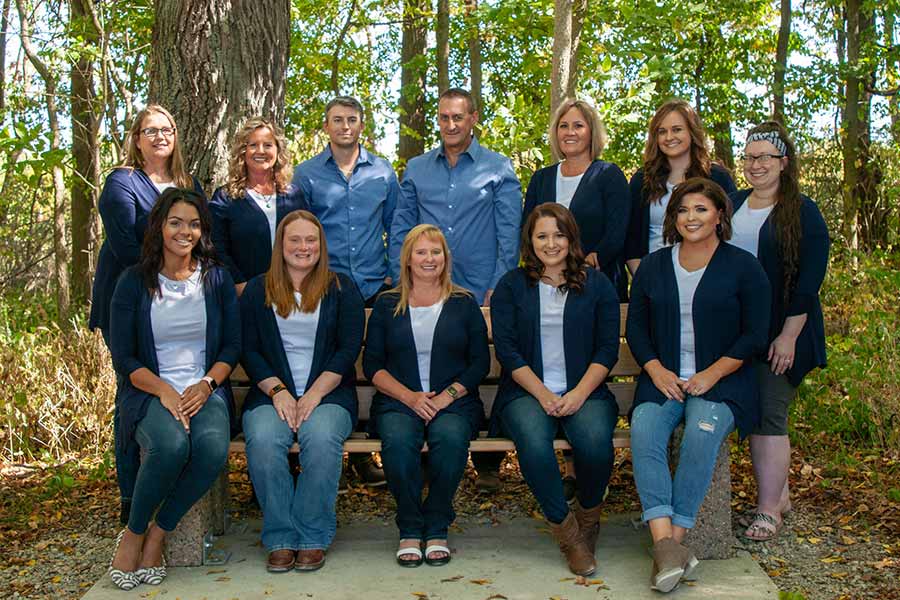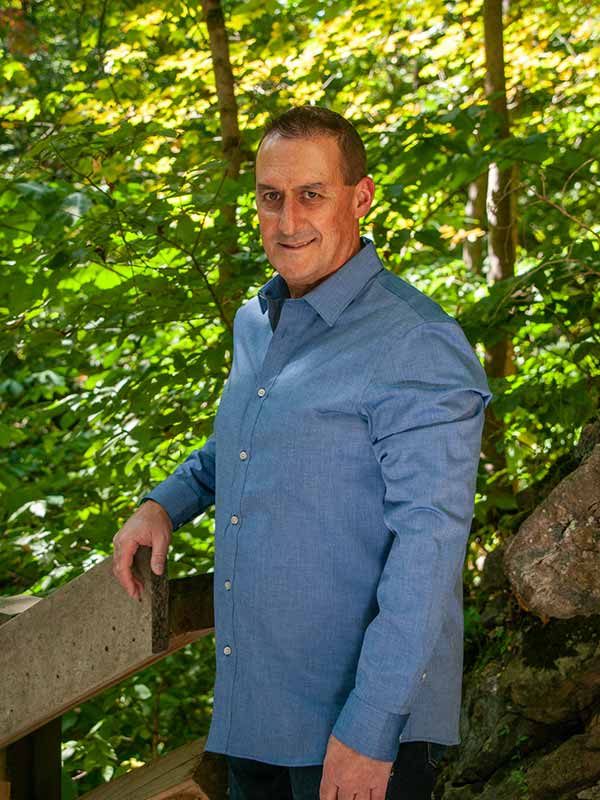 Dr. William J. Gioiello
Dr. William J. Gioiello was born in Warren, OH. He is the older of two boys. He attended Warren Western Reserve High School, graduating in 1980. After high school, he attended Youngstown State University majoring in Pre-Dentistry/Biological Sciences, where he graduated with honors in 1984. It was during this time that he met his future wife Danette. He then went on to attend The Ohio State University College of Dentistry, graduating in 1988.
After dental school, Dr. Gioiello chose to further his dental education. He was accepted into and completed a General Practice Dental Residency at the Dayton VA Hospital.
In August of 1991, Dr. Gioiello purchased the practice of Dr. Robert Gersh in Huber Heights, OH. In the beginning, Dr. Gioiello had four employees working with him. As the practice kept growing, a decision was made in 2003 to build a new office on the same property so that the office could keep up with the growing practice.
Currently, the practice has grown to a point where there are now 11 employees and discussion has started as to possibly expand the current building a little more to add new technology.
Dr. Gioiello is an active member of the Dayton Dental Society, the Ohio Dental Association, and the American Dental Association. He enjoys spending time away from the office with his wife Danette and their four children, trying to still do at least one family vacation a year to reconnect with each other. He and his wife, who is also a graduate of Ohio State, are avid Buckeye fans, having season tickets to both football and basketball.
Dr. Gioiello is always looking to further his dental skills and knowledge, as he is constantly exceeding the minimum amount of continuing education requirements. Notably, Dr. Gioiello is a graduate of the Midwest Implant Institute's Implant Surgery Externship, where he mastered the skills of implant surgery, implant restoration, bone grafting, and surgical extractions. Dr. Gioiello is also certified in Invisalign Clear Aligner Orthodontic Treatment.
In July of 2017, Dr. Gioiello welcomed his oldest son Doug into the practice. Dr. Doug will be able to continue the tradition of great patient care, as well as bringing some new treatment modalities into the practice.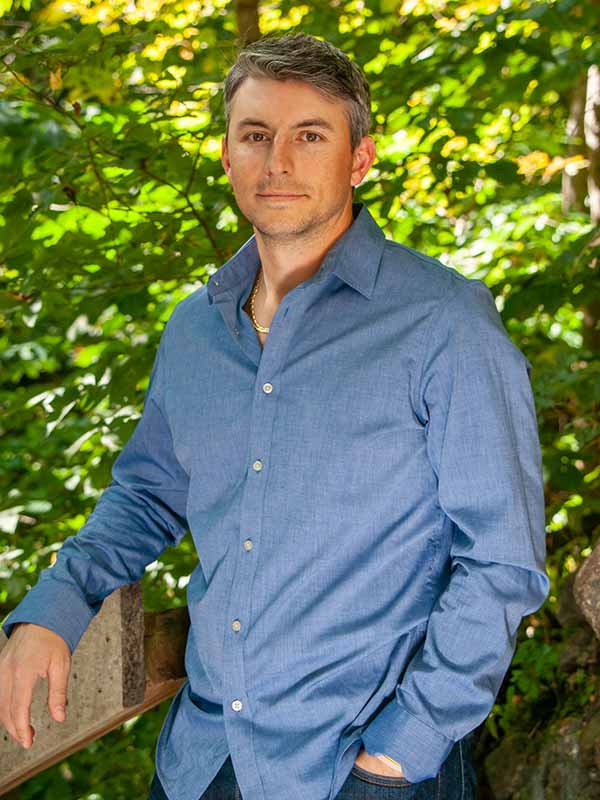 Dr. Doug Gioiello
Dr. Doug Gioiello is a 2008 graduate of Tippecanoe High School in Tipp City, OH. He went on to receive a Bachelor's Degree in Biological Sciences at Wright State University before receiving his D.D.S. Degree from The Ohio State University College of Dentistry. After dental school, he completed a one-year AEGD residency program at the Dayton VA Medical Center, which he chose to attend to further his skills and education in all aspects of general dentistry.
Dr. Doug loves furthering his dental knowledge and skills, as he too is continuously exceeding the required continuing education hours. Dr. Doug is a member of the American Academy of Clear Aligners, affiliated with the Capitaligner branch of the AACA. He trained under Dr. David Galler in an advanced Invisalign continuum to be able to take on more complex orthodontic cases. He is also a graduate of the Midwest Implant Institute's Implant Surgery Externship that he completed with his father, Dr. Bill, furthering his training in implant surgery, implant restoration, bone grafting, and surgical extractions.
While away from the office, Doug has many interests, including rooting for his favorite professional Cleveland sports teams, as well as his alma mater, Ohio State. He also enjoys spending free time playing golf, working on his physical fitness, and taking care of his dachshund, Fitzgerald.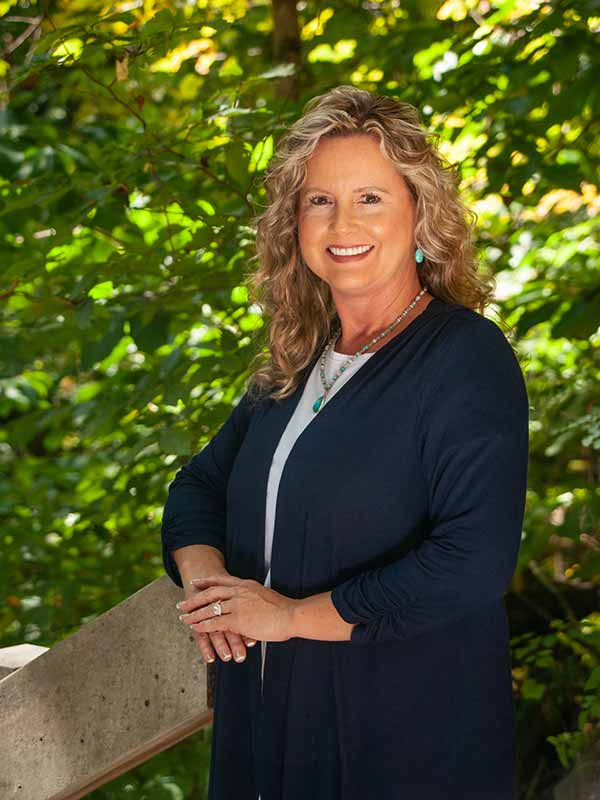 Jan
Dental Hygienist
Jan is a Registered Dental Hygienist and a 1992 graduate of Sinclair Community College. She has received post-graduate training in Nitrous Oxide and Local Anesthetics from The Ohio State University.
Jan has been working with our practice for 25 years. She enjoys getting to know her patients during their visits to the practice, building trust, confidence, and making patients feel comfortable.
Outside of work, Jan is newly married to her husband Dave. Together they have four children. She attends church regularly and enjoys spending time with her family and friends. She loves to travel and do outdoor adventures.
Holly
Dental Hygienist
Holly is a 1997 Sinclair graduate for Dental Hygiene. She has enjoyed her 20-year career working for the best dentists. She keeps current on her profession by attending several CE courses, including administering nitrous and delivering local anesthetic.
She loves educating patients on their oral health and how it relates to the whole body. She enjoys making personal relationships with her patients.
In her free time, you will find Holly supporting her boys, Jordan and Joel, in working a 4H show presenting pigs, and farming with her husband Jared. She also loves camping and boating at Lake Cumberland with friends and family. Her favorite place is the beach.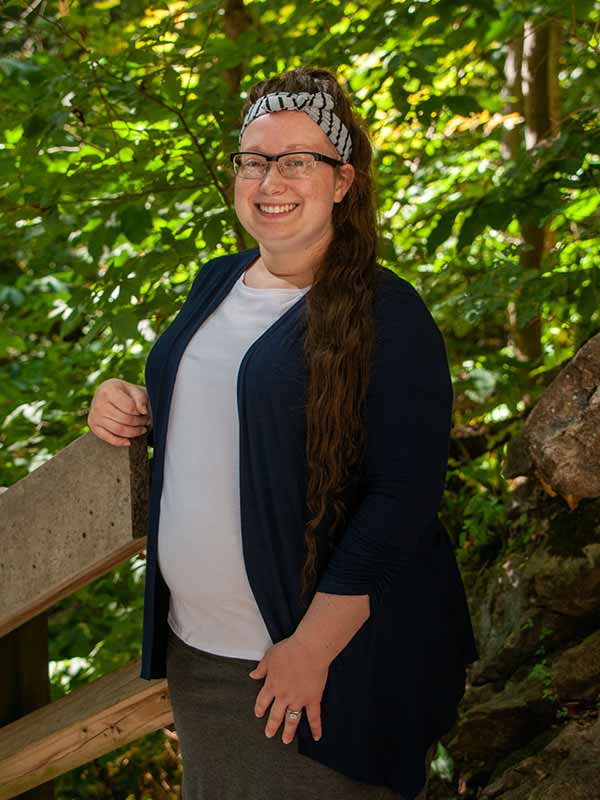 Lindsey
Dental Hygienist
Lindsey completed her education at Sinclair Community College and has been practicing Dental Hygiene since 2014. She is also licensed in the administration of local anesthesia and nitrous oxide. As a hygienist, she enjoys educating patients and helping them to become confident and proud to keep a healthy smile.
Outside of the office, Lindsey enjoys cooking, reading, and going to concerts. She also serves as Youth Pastor at her church with her husband.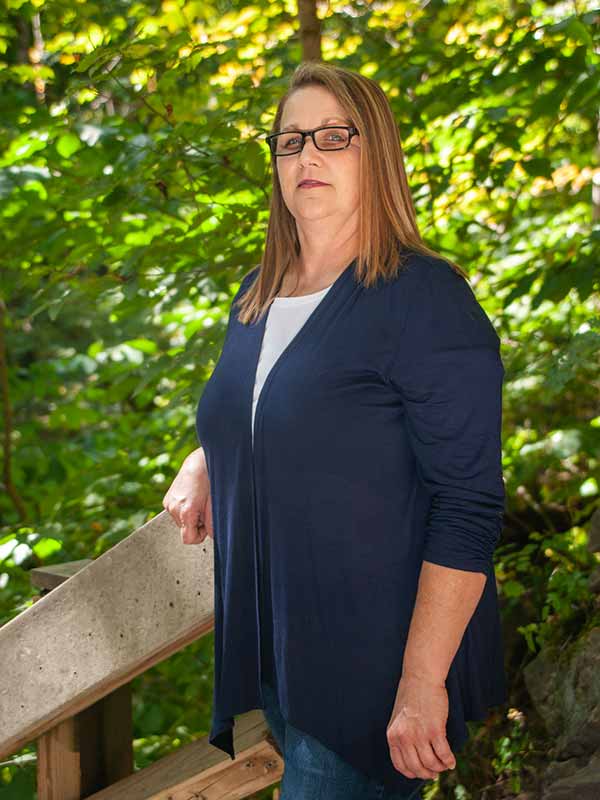 Bonny
Expanded Functions Dental Assistant
Bonny is a Nationally Certified Dental Assistant who received her EFDA certification upon completion of her education at Sinclair Community College.
Most recently, Bonny is a graduate of the Midwest Implant Institute's Implant Surgery Externship, where she logged countless hours in surgical assistance of implants, bone grafting, and surgical extractions with Dr. Bill and Dr. Doug. Bonny is also certified in phlebotomy from the Ohio School of Phlebotomy, using this skill to draw blood for different surgical procedures.
Her commitment to growing in the field of dentistry enhances her passion for helping others. Continuing education courses have supplied the skills and knowledge for her to give the highest quality of care and create an enjoyable dental experience for her patients.
Molly
Expanded Functions Dental Assistant
Molly started working as a Dental Assistant while attending Montgomery County Joint Vocational School (MCJVS) during her years in high school. After graduating, Molly started attending the Expanded Functions Dental Assistant program at Sinclair Community College, where she completed her studies and received her certificate. She has since earned her radiology license and CPR training to advance her education.
Molly has worked alongside Dr. William Gioiello at his practice since 1991, after passing the Ohio State Boards for her EFDA position.
In Molly's spare time, she enjoys volunteer teaching in the children's ministry at Tipp City Church of the Nazarene. She also takes time to go camping with her husband, parents, and two daughters. Molly enjoys many activities, especially if they are outdoors!
Bethany
Dental Assistant
Bethany is our Dental Assistant. She attended Fortis College in 2012 and was able to do her internship with us. She eventually became a full-time staff member in May of 2013. Bethany enjoys getting to know patients, providing the best care, and comforting them throughout every phase of treatment.
In her free time, she spends time with her husband Caleb and her dog Bam Bam. She also does freelance makeup artistry, as well as singing in her church's praise team.
Tierney
Dental Assistant
Tierney is a 2018 Dental Assistant graduate of Brightwood College. She completed her externship with our practice and has been a team member ever since. Tierney enjoys keeping her patients informed, providing the best care possible, and comforting patients through procedures. To go along with assisting, Tierney also helps at the front desk.
Tierney enjoys assisting in all procedures, especially in the placement of implants. She is certified in phlebotomy and radiology, and has participated in the surgical externship program at Midwest Implant Institute.
In her free time, Tierney enjoys watching sports as well as spending time with her family, two dogs (Jack and Yeager), and cat (Kiki). Her favorite sports teams are, of course, Ohio State football, University of Dayton basketball, the Cincinnati Reds, and the Green Bay Packers.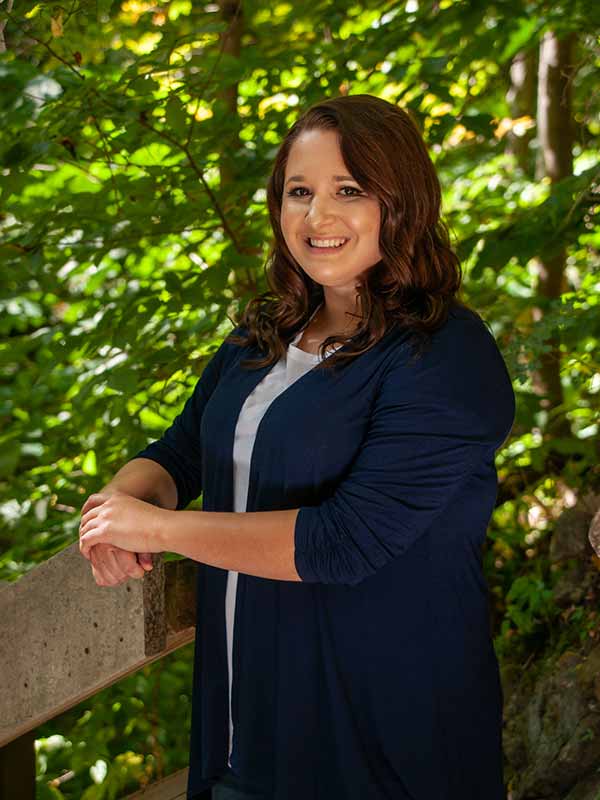 Ashley
Front Desk & Dental Assistant
Ashley attended training school to become a Dental Assistant before becoming a member of our front office staff. She has been a part of our team for a year and a half.
Ashley handles patient financials and insurance questions. Ashley is such a valuable asset because she is cross-trained and able to transition from upfront to help assist in the back when needed.
In her spare time, she enjoys cooking for her two kids, Emsley and Max.
William J. Gioiello D.D.S. Inc.
Monday: 8:00 AM - 7:00 PM
Tuesday: 8:00 AM - 5:00 PM
Wednesday: 8:00 AM - 5:00 PM
Thursday: 6:00 AM - 7:00 PM
Friday: 7:00 AM - 12:30 PM
Saturday & Sunday: Closed